Melbourne's Leading Managed IT Services Provider
Focus on growing your business, while we handle your IT.
Not sure where to start?
Book a 15-minute call with us to discuss your IT challenges with our Service Delivery Manager, Stuart. Let's take the first step together, so you can confidently navigate your path to success.
Our Managed IT and IT Consulting Services
Managed Service Provider
Take the pressure off trying to house your own IT department. Our experienced team provides flexible IT Managed Services tailored for your business.
IT Support
Keep your business running smoothly with our dependable IT Support Services. We provide onsite and remote IT support when your business needs it.
Cloud Services
Experience all the cloud benefits and access your data anywhere with a scalable, flexible platform by moving your physical infrastructure to the cloud.
IT Security
Our end-to-end managed IT security services keeps your business data safe. We identify and protect potential security threats, and recover if any breaches occur.
Hardware & Software
Take advantage of our premium vendor partners and industry experience. Let us recommend the best IT equipment to help service your business needs.
Voice & Internet
Reduce network complexity and performance issues, while improving your business communications, with our business-grade internet solutions.
Business IT Review
Leverage our specialist IT Consulting Services to review your IT Systems, so we can understand your pain points and provide solutions to grow your business.
Network Design
Improve performance, security and reliability of your business IT network with our consulting services. We create the best business network configuration for you.
Request A Free IT Discovery Session
Like to see if we can manage your IT headaches, so you can focus on growing your business?
Why Melbourne Businesses Trust Discover For Managed IT Services
For over two decades, the team and I at Discover IT have been playing a crucial role in the success of many businesses throughout Melbourne. We're the ones behind the scenes, handling all the technical aspects. This includes managing hardware and software, ensuring smooth operations of phones and internet, and providing secure and efficient Cloud solutions. In the fast-paced world of technology, our twenty years of experience is more than just a number; it represents a long-standing commitment to our clients.
We stand out from the crowd of IT Managed Service Providers. We're more than just a service; we're part of your team. By partnering with top-notch technology vendors worldwide, we take the burden of tech worries off your plate. This allows you to focus entirely on what you excel at: driving your business forward.
Our commitment to you goes beyond mere technical support. We're here to guide you in making wise investments in technology, ensuring that it serves not just as a tool, but as a valuable ally in your business journey.
Louie Kouvelas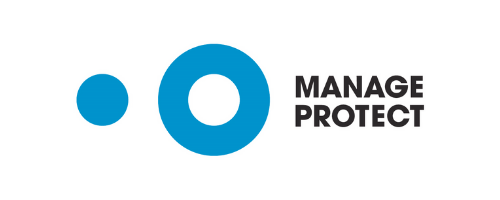 What IT Problems Can We Solve For Your Business?
Managed IT Services Melbourne
Based in Scoresby, Discover provide a wide range of IT Services to business across Melbourne's South Eastern Suburbs, the greater Melbourne area and nationally.
We pride ourselves on delivering personalised IT Managed Services and IT Consulting Services so businesses can have their technology managed in an easy, cost effective way so they have more time to focus on growing their business.
Our most common IT Services include:
IT Managed Services Provider
IT Security Management Services
IT Hardware & Software Procurement
Business Voice & Internet
Business IT Review & Audits
Network Design & Consulting
For 20 years, we have been supporting businesses of all shapes and sizes across a range of industries including:
Apartment Buildings and Hotels
Request A Free IT Discovery Session
Like to see if we can manage your IT headaches, so you can focus on growing your business?
Our Latest IT Services Insights
Do you trust your employees with sensitive business data? You might be shocked to learn how many business owners don't. But why… ? We have the answers.
read more